PUPPY UPDATE: BELLA had 5 puppies on June 22, 2009!!! E-mail us if you are interested. They will be registerable AKC and ASCA!


LEGENDS CROWNED BELLA DABALL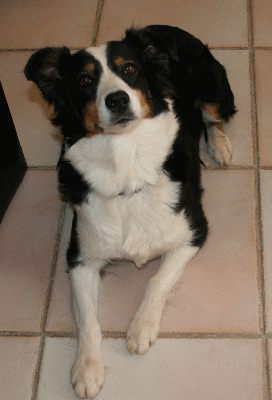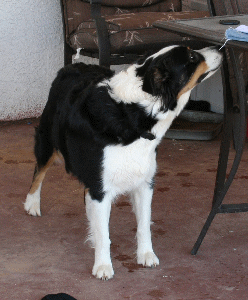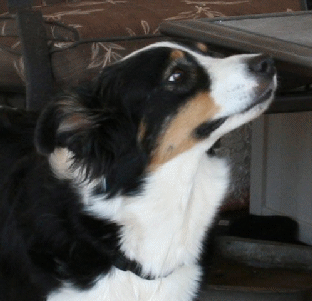 We do not show our own dogs due to time constraints but have strived to buy great dogs! We love the breed and want the very best for our dogs and puppies! Even if you just want a good companion dog, it's nice to know they come from good stock. I love dogs with working and agility pedigrees because they were bred to be athletic and smart - not just have conformation that is a breed standard. We believe Australian Shepherds are incredibly smart and more easily trained to listen to commands than some other working dogs. Want to show your puppy some day? Bella and Risky have a pup from a prior litter that has earned it's AKC CD (Companion Dog) AND Rally Excellent titles! Congrats to Maddie and Heather! !


Bella's four grandparents all have AKC, ASCA titles or BOTH! Her parents were never shown but came from a LONG line of Champion and titled dogs. Her maternal granddam, REDWEST'S SHE'S A LADY JS-N RS-N has many agility titles (standard agility and jumpers) including titles in three registries. Her maternal grandsire CH BOLDLEGEND'S WINDS OF CHANGE was both an AKC and ASCA Champion and received very high marks in a herding capacity test. Her paternal grandparents are both ASCA CHAMPIONS.
Bella's paternal grandparents ASCA Champions CH CROWN KING'S BRAVADO OF KASAN on the left and CH BOLD LEGEND'S APRIL WISH on the right!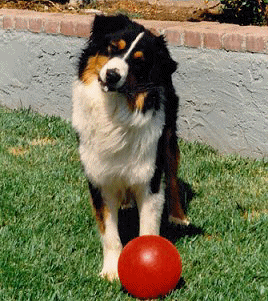 Bella's maternal grandsire ASCA AND AKC CHAMPION BOLD LEGEND'S WINDS OF CHANGE!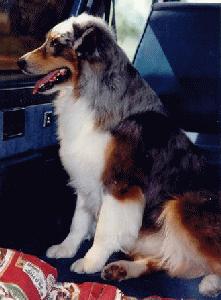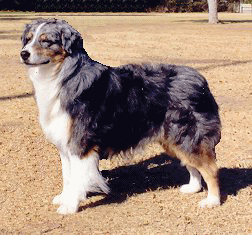 MORE PICTURES OF BELLA!