BACK TO HOME AUSTRALIAN SHEPHERD PAGE
AKC/ASCA MISTANADO'S CLASSIC TARA-BELLE


CLICK HERE TO SEE LATEST LITTER!
AKC/ASCA MISTANADO'S CLASSIC TARA-BELLE. A cute dog who loves to play fetch, tug of war and carry toys around. She is also clear by parentage for the HSF-4 gene (causes 70% of hereditary cataracts) and genetically tested MDR1 gene n/m (one copy for drug sensitivity associated with several Collie breeds including 50% of Aussies and 75% of collies).

Tara-Belle's sire AKC/ASCA CORONADO'S BLUE EYED TAZER!

AKC/ASCA male CORONADO'S BLUE EYED TAZER AKA "Tazer"! He is a cute black tricolor with the blue-eyed tri gene! He is OFA GOOD for hips, HSF-4 Clear and MDR1 Normal/Normal (drug sensitivity).


Tara-Belle's dam LEGENDS BOLD CLASSIC LADY!


Legends Bold classic Lady AKA Prowler, has several half siblings with advanced titles in obedience and agility and she has also produced several titled dogs with Oz. She is OFA EXCELLENT for hips! Genetically tested CLEAR for HSF-4 hereditary cataracts, CEA/CH Collie Eye Anomaly, PRA Progressive Retinal Atrophy and MDR1 n/m (one copy).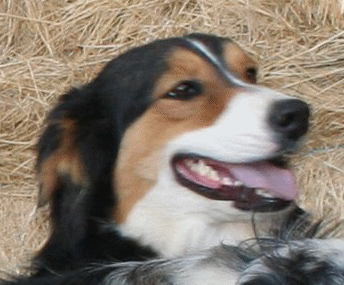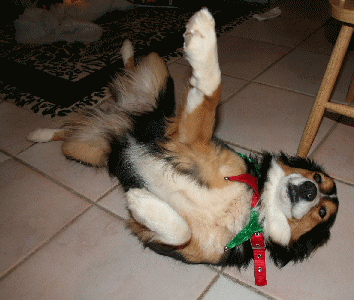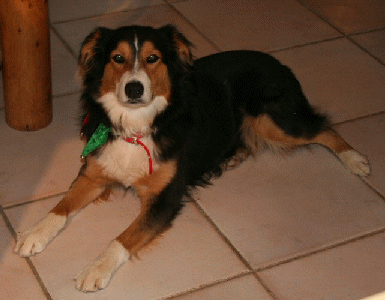 Tara-Belle's paternal grandparents Coronado's Exclusive Rustler on the left and dam Coronado's Sensational Exclusion is on the right!









Tara-Belle's maternal grandparents Blue Eyed Caliber Cowboy on the left and Legends Crowned Bella Daball on the right. "Cowboy" is by Crown Point Rowdy Rusty who has working titles in Cattle and Ducks and Prowler's dam on the right is our very own Legends Crowned Bella Daball! Bella has produced a puppy (with Risky) that won her RALLY ADVANCED EXCELLENT title AND antother one with RALLY EXCELLENT TITLE!


















Tara-Belle's paternal great grandparents!







Tara-Belle's comes from a LONG line of Champion and titled dogs on the bottom of her pedigree as well as the top.


WTCH CROWN POINT CRIMSON TIDE PATDcs
Tara-Belle's great great grandsire is a Working Trial Champion (advanced titles in cattle and sheep) and a HALL OF FAME sire (#139)- WTCH CROWN POINT CRIMSON TIDE PATDcs. "Tide" is just one of Tassie's MANY awesome great great grandparents!









Her great great granddam, REDWEST'S SHE'S A LADY JS-N RS-N has many agility titles (standard agility and jumpers) including titles in three registries. Her great great grandsire CH BOLDLEGEND'S WINDS OF CHANGE was both an AKC and ASCA Champion and received very high marks in herding capacity test. Her dam Bella's paternal grandparents are both ASCA CHAMPIONS.



Tara-Belle's great great grandparents ASCA Champions CH CROWN KING'S BRAVADO OF KASAN on the left and CH BOLD LEGEND'S APRIL WISH on the right!















Tara-Belle's great great grandsire ASCA AND AKC CHAMPION BOLD LEGEND'S WINDS OF CHANGE!
















More pictures of AKC/ASCA MISTANADO'S CLASSIC TARA-BELLE