BACK TO HOME AUSTRALIAN SHEPHERD PAGE
AKC/ASCA CLUFFCOUNTRY'S FAIR TANZANITE
Our AKC/ASCA female AKA "Tanzy"! She is a super smart blue merle with split face marking that gives her a unique look. She is working dog bred top and bottom. She has the full Aussie panel done by Pawprint Genetics and has been genetically tested clear for: HC (hereditary cataracts caused by the HSF-4 mutation), CEA (Collie Eye Anomaly), DM (Degenerative Myelopathy), CD (Cone Degeneration), CMR1 (Canine Multi Focal Retinopathy) and she is MDR1 (drug sensitivity) clear!
CLICK HERE TO SEE TANZY'S LATEST LITTER!
Health testing results for CLUFFCOUNTRY'S FAIR TANZANITE - full Aussie panel done!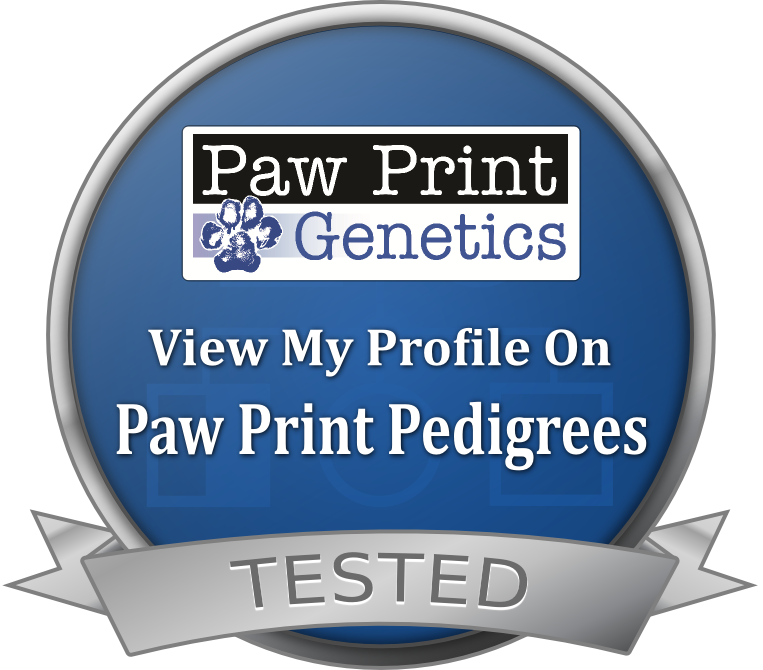 AKC Certified Pedigree for CLUFFCOUNTRY'S FAIR TANZANITE!