BACK TO HOME AUSTRALIAN SHEPHERD PAGE
PUPPIES BORN November 3, 2017 BY AKC/ASCA FREESTYLE ROCKIN' IN A BUGATTI AND OUT OF AKC/ASCA FAIROCKIN THIARRY OF TRI OAK! Tails and dew claws have been done by vet! They will also come with their first puppy shot, 30 day health guarantee and two year hip guarantee.

"ARI" is a great dog with an active protective temperament with great working instinct! She is out of our Oz and Rayna (full Twin Oaks lines and a daughter of a working trial champion). Both bred to work but also have conformation and agility winners in their pedigrees. Thiarry has many half siblings with titles in agility, obedience and coursing including an AGILITY TRIAL CHAMPIONS (ATCH VI) and many others that are agility/rally winners - several of those with MANY advanced titles! She is CLEAR by parentage for HSF-4 hereditary cataracts and for the MDR1 drug sensitivity gene. Sire is our new male, the super friendly adorable blue-eyed Freestyle Rockin' In A Bugatti - beautiful red tri with amazing super sweet personality. Bugatti has had a full Aussie panel done by Pawprint Genetics and is tested clear for everything inlcluding: HC (hereditary cataracts caused by the HSF-4 mutation), CEA (Collie Eye Anomaly), DM (Degenerative Myelopathy), CD (Cone Degeneration), CMR1 (Canine Multi Focal Retinopathy) and MDR1 (drug sensitivity). SO THESE PUPPIES ARE CLEAR BY PARENTAGE FOR THE PAWPRINTS GENETICS ENTIRE AUSSIE PANEL!

Puppies are priced from $700 for the brown eyed black tri-colored males to $1,400 for the SPECTACULAR red merle females.

Their noses should turn black/liver as they mature. Puppies are not allowed visitors until they are four weeks but we do accept $300 deposit to hold the puppy of your choice. Scroll down to see pricing and availability.
CLICK ON THIARRY'S OR BUGATTI'S PICTURE TO GO TO THEIR PAGE!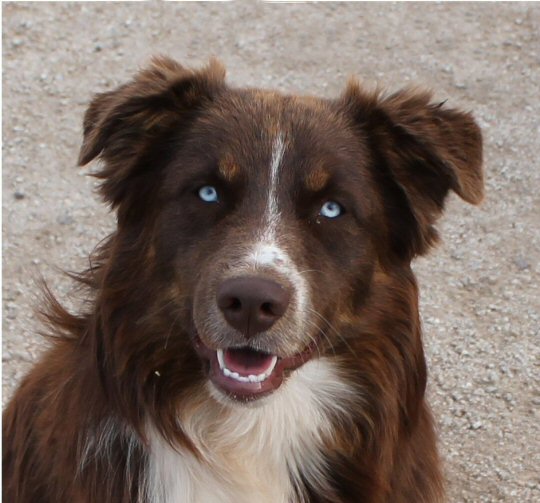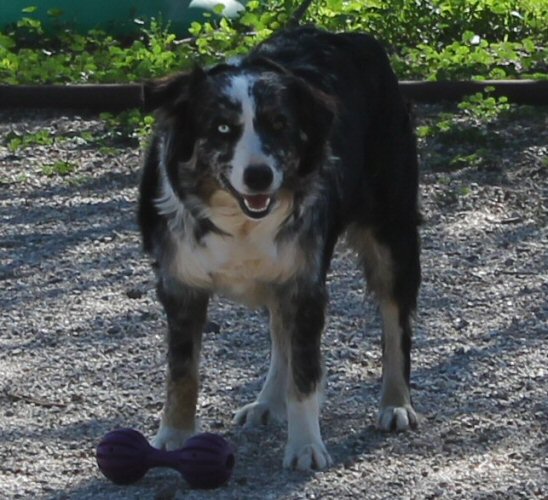 THERE ARE MANY MORE PICTURES ON FACEBOOK! HIT THE LIKE BUTTON BELOW!


BOTH Bugatti and Trivi are n/n for HSF-4 gene that causes most of the hereditary cataracts in Aussies.



MANY MORE PICS ON FACEBOOK - Link to their Facebook album is at the bottom of this page.
BLUE MERLE MALE - Sharkie $1000 ***RESERVED***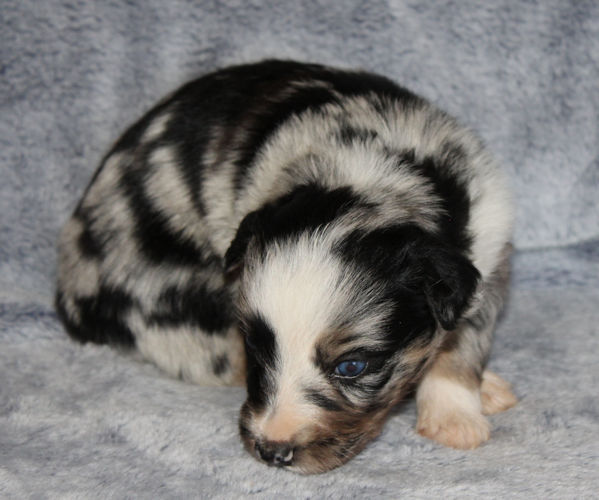 Black Tri-colored female - Shayley now Chloe $850 ***RESERVED***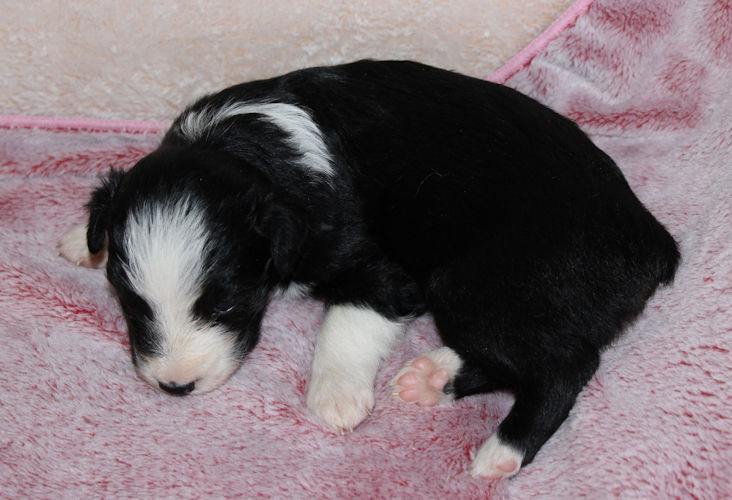 RED MERLE MALE - Shane now Wrangle $1000 ***RESERVED***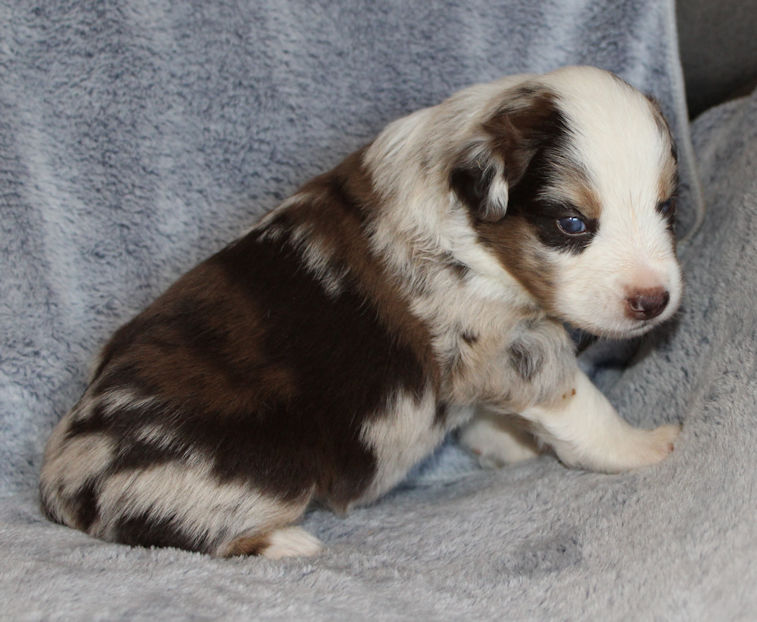 RED MERLE MALE - Sheldon now Patches $1000 ***RESERVED***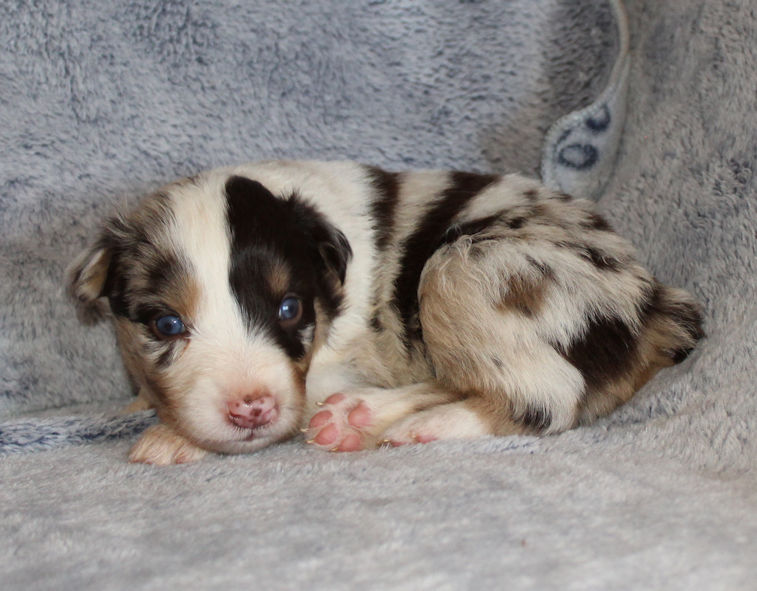 BLUE MERLE MALE - Shipley $1000 ***RESERVED***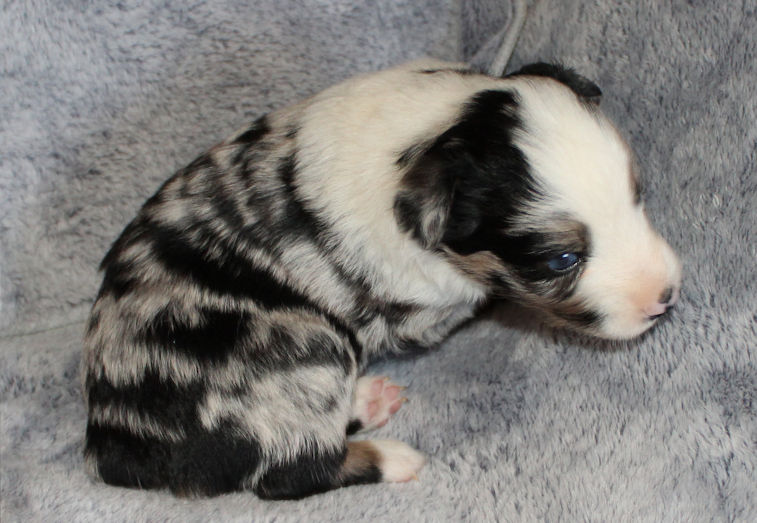 BLUE MERLE MALE - Shim now Blue $1000 ***RESERVED***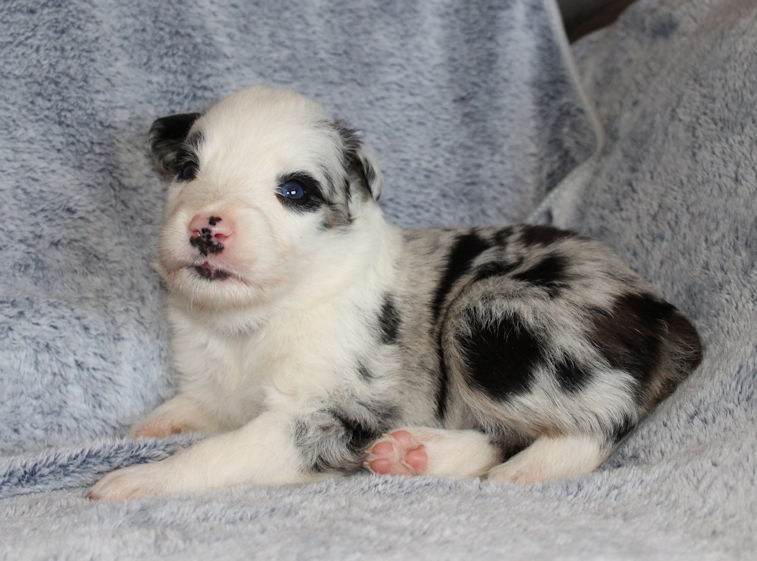 Black Tri-colored male - Shadow now Odysseus $750 ***RESERVED***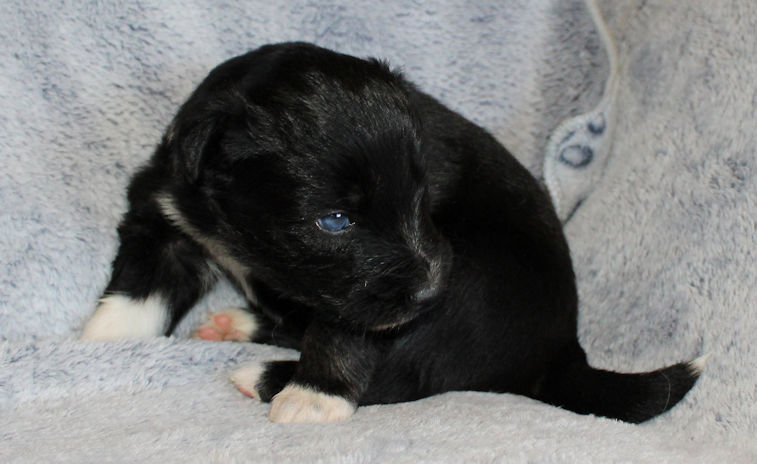 BLUE MERLE FEMALE - Shanna $1,400 ***RESERVED***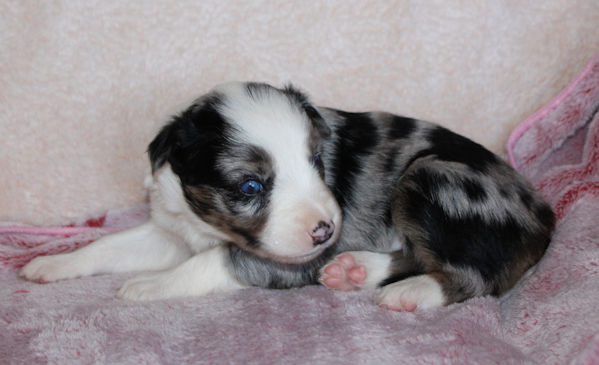 RED TRI FEMALE - Sherry now Mavis ***RESERVED***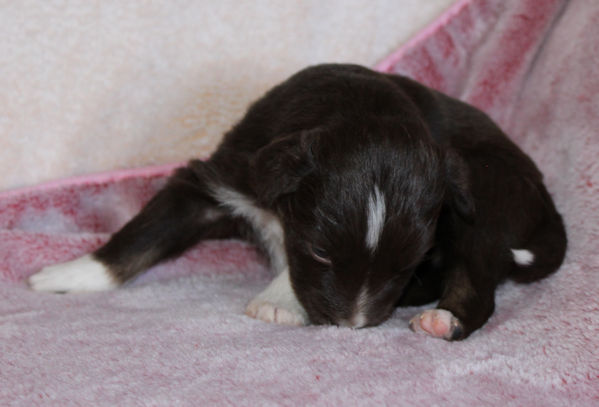 Click on the little f logo in the corner below to link to their Facebook photo album with many more pictures!!
CLICK ON ARROWS BELOW TO GO TO VIDEO OF THIARRY PUPPIES ON YOUTUBE!
BACK TO HOME AUSTRALIAN SHEPHERD PAGE