BACK TO HOME AUSTRALIAN SHEPHERD PAGE
CHECK BACK OFTEN AS I ADD PICTURES AND PEDIGREE DETAILS ON "OZ's" EXTENDED FAMILY! Pictures of the International, WTCH and Agility champions mentioned below will be added in the future.


WILDWEST WIZARD OF FAIROAK

We have strived to buy great dogs from proven lines! We love the breed and want the very best for our dogs and puppies! Even if you just want a good companion dog, it's nice to know they come from good stock. I love dogs with working and agility pedigrees because they were bred to be athletic and smart - not just have conformation that is the current trend in the show ring. We believe Australian Shepherds are incredibly smart and more easily trained to listen to commands than some other working dogs. Want to show your puppy some day? Oz has produced MANY agility titled dogs including an ASCA Agility Trial Champion (ATCH) and an USDAA Agility Dog Champion (ADCH). He has also produced titled obedience, Rally as well as successful working ranch dogs. Oz comes from a line with extensive titles and abilities! His parents are part of Australian Shepherd breeding programs that are, without exaggeration, some of the best in the WORLD! Both Fairoak and Imagineers are Hall of Fame Kennels! ASCA has bestowed the HOFX title on BOTH Fairoaks AND Imagineers as in HALL OF FAME EXCELLENT!! (Told you they were great). Oz's sire AND dam have produced titled dogs as well as Oz himself. I also chose the Fairoak line as my Aussie "Main Man" for it's healthy genetic pool especially for eyes!

WILDWEST WIZARD OF FAIROAK!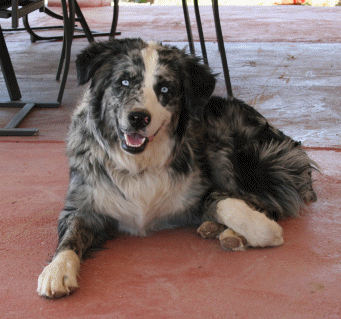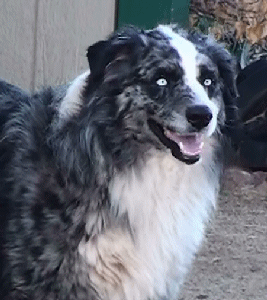 Our blue merle male (RED Factored), Wildwest Wizard of Fairoak AKA "Oz"! He is OFA EXCELLENT for hips! He is HSF-4 CLEAR (causes 70% of hereditary cataracts) and MDR1 Normal/Normal (drug sensitivity associated with several Collie breeds including 50% of Aussies). Also Genetically tested CLEAR for CEA/CH Collie Eye Anomaly and PRA Progressive Retinal Atrophy. He is ASCA and AKC registered and RED FACTORED! He is out of a titled dam and he's the grandson of HALL OF FAME Sire #134 Ch Starstuff's Still Crazy CD, STDsd, CGC. Oz has two daughters with over 1000 agility points and advanced titles including an Agility Trial Champion "Sugar" and USDAA Agility Dog Champion Masters level "Sissy". He has produced at least 4 dogs that have qualified for USDAA and/or ASCA Nationals! As well as two agility champions he has at least 9 pups with titles and more starting to compete! He is by Fairoaks Jagular; a full brother of International Champion FAIROAKS CHAVO (bred by FAIROAK - HALL OF FAME Kennel #23). "Jag" also has a full sister that is WTCH titled - Working Trial Dog Champion and another full sister that has her MASTERS in Agility and two more full sisters that are International Champions! Jag has SIRED an International Champion Fairoaks O-J Beaird who was also crossed with Imagineers line (nearly a full sibling in blood to OZ).

Oz's dam IMAGINEERS FANCY STUFF STDcs is by a HALL OF FAME sire AND dam!!! She has a full sister that has her WTCH title and advanced titles in agility/jumpers, etc. She has many half siblings with advanced titles in working, agility and conformation! (Photos courtesy of Fairoaks.)
Oz's sire FAIROAKS JAGULAR and Oz's dam IMAGINEERS FANCY STUFF! Both are rated Good on hips and Clear on eyes. Jagular has a Natural Bob Tail. Imagineer's Fancy Stuff has working titles in sheep and cattle.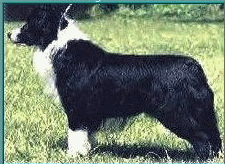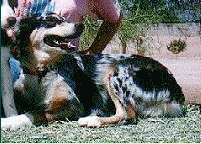 Oz's maternal grandparents CH STARSTUFF'S STILL CRAZY CD, STDsd, CGC ASCA HALL OF FAME SIRE #134 and a HALL OF FAME DAM - FAIROAKS JAMI JO HOF!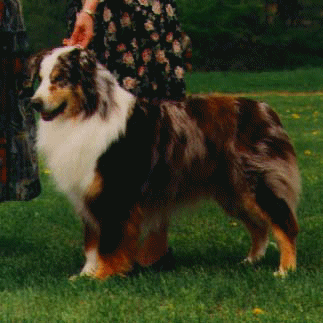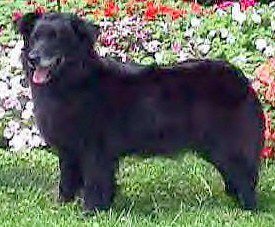 Oz's paternal grandparents FAIROAKS ATREYU STDd OTDsc and FAIROAKS ALITA!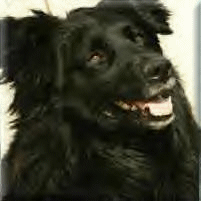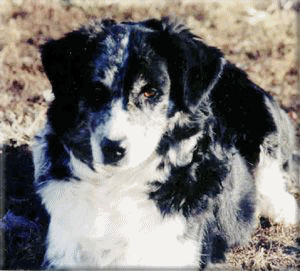 Oz's paternal great grandparents! HOF Ch Chulo Rojo of Fairoak ROM XIII (ASCA Hall of Fame Sire, USASA Register of Merit Sire, their top award), Fairoaks Kegline Catalina, Fairoaks Fire Hawk and Fairoaks Fin Rizzell.

Oz's maternal great grandparents! ASCA Champion Manchado Crazy Horse, ASCA Champion Manchado Chili Pepper, ASCA Champion Fairoaks Atreyu and Boothill's Ronita of Fairoak.

MORE PICTURES OF OZ!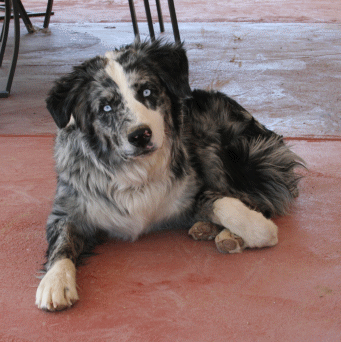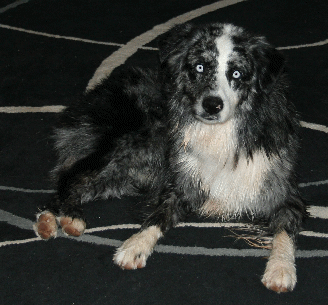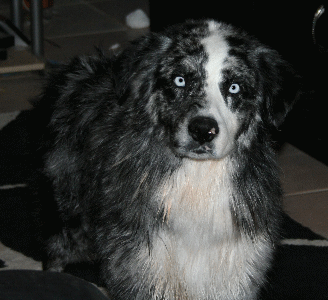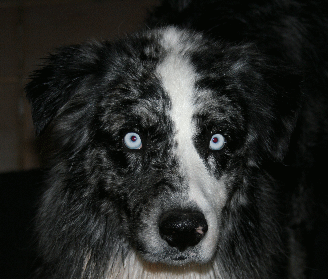 OZ AS A PUPPY AND PLAYING WITH HIS TITLED DAM!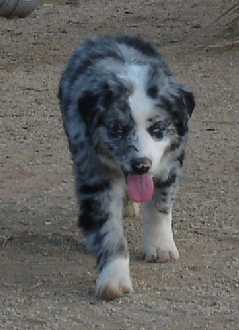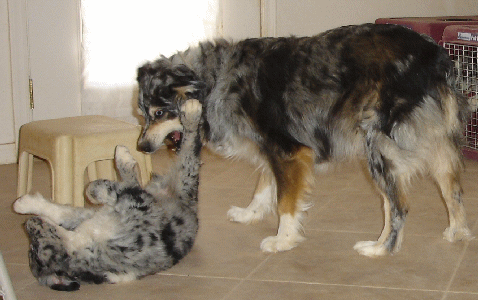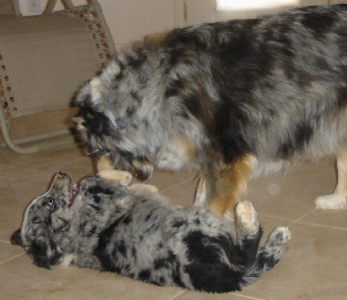 WILDWEST WIZARD OF FAIROAK - "OZ" loves water!