CLICK HERE TO SEE FRECKLES' LAST LITTER!!
PUPPY UPDATE: FRECKLES HAD ELEVEN PUPPIES ON JULY 15, 2008! Note: if you want to breed or show I recommend purchasing an ASCA and/or AKC puppy but if you want a well bred, pure bred puppy for a pet Freckles' puppies will be PERFECT! Freckles should be ASCA but because of a breeder who was not conscientious of paperwork her granddam and dam lost out on their rightful papers. ASCA has stringent requirements for DNA testing on breeding stock that has to be adhered to. Freckles is a wonderful dog that survived a rattlesnake bite as a puppy! She's not only tough she's super sweet and a favorite of my children.
We love the breed and want the very best for our dogs and puppies! Even if you just want a good companion dog, it's nice to know they come from good stock. I love dogs with working and agility pedigrees because they were bred to be athletic and smart - not just have conformation that is a breed standard. We believe Australian Shepherds are incredibly smart and more easily trained to listen to commands than some other working dogs.

CROWN EMPRESS FRECKLES!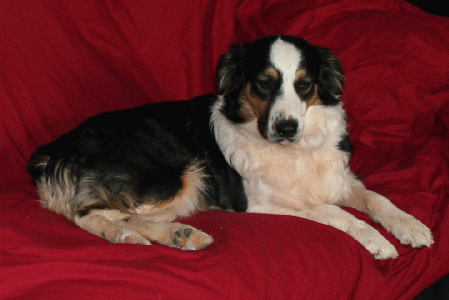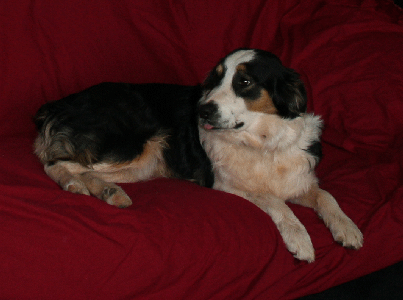 Freckles' sire VCR's Snickerdoodle Delight and Freckles' dam VCR's Hot Topic!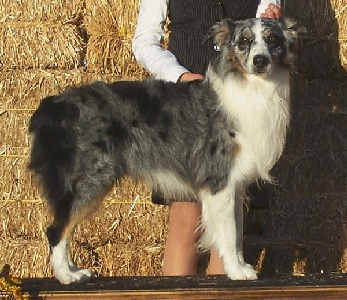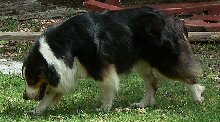 FRECKLES FIRST LITTER!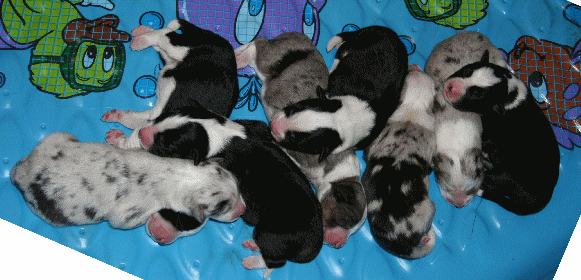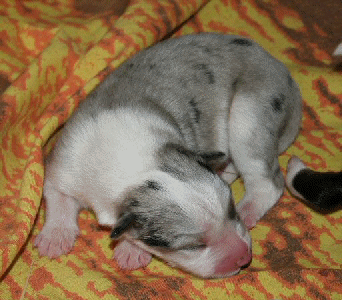 MORE PICTURES OF FRECKLES!